Suicide a Top Concern among Construction Workers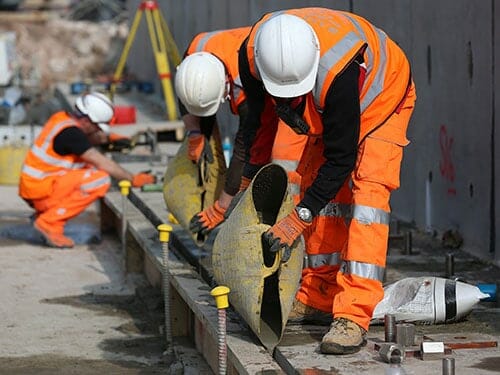 Construction workers face a lot of stress in the workplace. As a result, dozens of workers die or suffer serious injury each year because of suicide attempts. In Queensland alone, more than 40 construction workers died because of suicide, and more than 100 people suffer permanent disability due to unsuccessful suicide attempts.
More construction workers in Queensland will try to commit suicide each year. Not only does it cause emotional stress, it also leads to financial turmoil to the state. Suicide attempts in the state have cost more than $355 million to the community every year.
Major Cause of Suicide in the Construction Industry
Most of the victims are male around the age of 36. While the reasons of the suicide attempts do vary, they are often connected to financial and emotional pressures. Relationship problems also play a role in the suicide attempts among workers in the construction industry. 53 percent of construction workers who committed suicide said they did it because of relationship problems which are higher compared to the 30 percent among the general population.
Relationship problems are the main reason for 75 percent of suicide attempts among construction workers between the ages of 15 and 24. It is a lot higher compared to the 27 percent of the general population.
The Deakin Report
The Deakin University made a study for the Mates in construction, a suicide prevention charity. They are set to release their report to the public in August. The researchers compiled the report with the help of the School of Population and Global Health, Centre for Health Equity, and the University of Melbourne. They came to a conclusion that there's a high risk of suicide within the construction industry.
The researchers got their numbers from the National Coroners Information System. They saw that in the 14 year period from 2001 to 2015, around 3,000 construction workers in Australia died because of suicide. It was a trend that was also seen in other parts of the world.
The report stated that the suicide rates among blue collar workers were higher compared to others. Jorgen Gullestrup, Mates in Construction chief executive, said that he found it disturbing that men between the ages of 25 and 44 are dying because of suicide, and not from accident or disease.
Gullestrup is a former plumber with a master's degree in suicidology. He will be bringing suicide prevention methods developed in Queensland to a work site in London. According to Gullestrup, suicidal tendencies are more fatal for men compared to women. Three out of four deaths due to suicide were by men.
Construction workers are typically practical people. When problems pile up one after another, they look for more practical solutions to end their pain. However, what they failed to consider is that suicide doesn't stop the pain. Instead, the pain is passed on to the survivors.
Survivors of a suicide crisis are more than happy that they did. That's why it is important for co-workers to support each other. If there's someone who is showing signs of depression, approach him right away.
Expansion of Suicide Prevention Services
The State Government started tackling the suicide problem in the construction industry by funding the expansion of the suicide prevention services offered by Mates in Construction. The $1 million project was approved by the Industrial Relations Minister Grace.
According to Grace, it was unfortunate to learn that young tradies have a much higher suicide rate compared to the general public. Not only have those, construction workers who commit suicide in Queensland an average age of 36 years old. .
One of the causes of suicide in the construction industry is the macho culture within it. Women are more likely to talk about their difficulties at work or at home, while men tend to keep the problem to themselves.
Suicide is a serious issue that needs to be resolved by the construction industry and the businesses that are part of it. They should ensure that workers with problems have someone they can talk to.
For the first 16 years of the current century, Queensland is third when it comes to the number of suicide deaths. New South Wales had 803 deaths, Victoria has 794, and Queensland has 638. Rounding up the list, Western Australia has 469 deaths, South Australia has 180, Tasmania has 94, Northern Territory has 64, and ACT has 48.
If you know someone who needs help, contact Lifeline at 13 11 44. You can also call the Mates in Construction helpline at 1300 642 11.